Prospect
ROOM TYPE:
DISCOUNTED PRICING!
XL Double as a Private/Single + Private Balcony
$1,895 - $1,950/month (2 Left!)
XL Double as a Private/Single
$1,600 - $1,695/month (2 left!)
Premium Single Room
$1,400 - $1,550/month (3 Left!)
Deluxe Premium Double + Deck
+ Private Bath
$1,250/month (1 Space Left - Male)
Deluxe Premium Double + Deck
$1,325/month (2 Left!)
Premium Double + Private Deck
$1,275/month (2 Left!)
Premium Double Rooms
$1,150/month (3 Left!)
Shared/Double Rooms
$1,050/month (4 Left!)
Premium Single + Private Bath
ALL LEASED!
Private/Single Room
ALL LEASED!
Premium Double + Private Bath
ALL LEASED!
Double Premium + Deck + Private Bath
ALL LEASED!
Double + Private Bath
ALL LEASED!
The Community
Located (1) block from the south side of campus (less than 1/4 mile; a fast 2-minute bike ride or 5-minute walk), it's down the street from Memorial Stadium, the Law School, Haas School of Business, and across the street from the Clark Kerr campus.
Prospect features nearly 20,000 sq. ft. of living space with private/single and shared/double occupancy bedrooms. This building is (3) stories and offers individual bathrooms. The ground floor features a fully stocked and gourmet, commercial kitchen with two huge waterfall islands, (2) commercial stove/ovens, (2) dishwashers and (8) refrigerators. There are (3) living and lounge areas, plus a large communal dining area. There are indoor and outdoor lounge and dining areas and a second floor patio. Complimentary Washer and Dryers are available on the second and third floors.
Meet Your Community Managers
Kenneth Martinez
Senior Community Manager
I'm originally from Los Angeles and am a third year Transfer Student. Fun Fact About Me: I took surf lessons for an entire year and somehow got worse!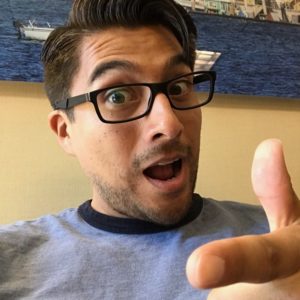 Eli Hernandez
Community Manager
I'm Eli; Prospect's 3rd Floor Community Manager. I enjoy photography and site seeing. I really enjoy gardening – my family considers me their home gardener!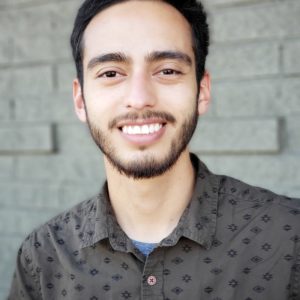 Key Essentials
ROOM FURNISHINGS
PRIVATE ROOM PROFESSIONAL CLEANING*
*Upon request at an additional cost
The Neighborhood
Southside is perhaps the most famous area of Berkeley, containing the section of Telegraph that leads right up to UC Berkeley at Sather Gate. Southside is still largely associated with the University and has one of the youngest demographics of any district in Berkeley, with the average Southside resident being in his or her early 20's. Telegraph Avenue is the main commercial corridor with many student-oriented stores, restaurants, and easily accessible public transportation. The Kroeber Anthropology Museum, Berkeley Museum of Modern Art and the Pacific Film Archive found in Southside are perfect places to pass time with friends and family.
Historically Rooted
Southside contains People's Park, the focus of Berkeley's protests of the late 1960s when the on-campus Free Speech Movement began moving off campus. The protest tackled big issues, such as the Vietnam War and the Arab-Israeli conflict.
Like to see one of our beautiful communities?
Schedule an in-person tour with one of our wonderful Community Team Members