2434 Piedmont
FROM:
LEASING TERMS:
$999-$1,450
3*, 10, 12 months

*Short-Term Sublets, subject to availability
The Community
This community is less than 1/4 mile (4-minute bike ride, 8-minute walk) to the south side of the UC Berkeley campus, close to the Law School, Haas School of Business, and the Memorial Stadium.
Communal Space
Sundeck, front courtyard, kitchen, dining room, and media lounge make an excellent space to stay in with friends, or a great gathering spot before heading out to the surrounding nightlife options.
Your Room
Every room comes with all of the essentials – twin bed (lofted or standard), closet, desk, desk chair, and desk lamp.
Meet Your Community Managers
Emily
Community Manager
I'm a second-year student majoring in legal studies with a minor in logic. I plan on graduating in the Spring of 2020 and I will be going on to law school in the Fall of 2020. When I'm not busy with school, I enjoy hiking and spending time with friends. I hope to make Spring in Piedmont house a lot of fun. I really like seeing people involved in the house because it's such a unique opportunity to meet people!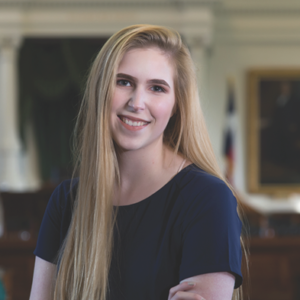 Antonio Sakkis
Community Manager
My name is Antonio Sakkis. I am a recent Political Economics graduate from the University of California Berkeley. I participated in the California Crew team, served in ASUC, Residential Hall Assembly and as an executive on the Senior Class Council. My pastimes include tennis, bowling, hiking, camping, and backpacking.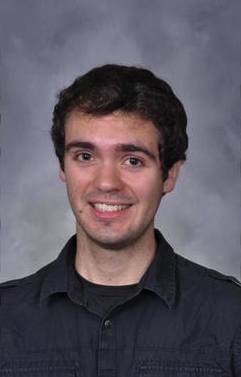 Floorplan
his community offers private single and double occupancy bedrooms with 10 shared bathrooms. The ground floor features a group dining area, a fully stocked kitchen, and a patio. There is a full and half bath, as well as laundry.
We offer private/single and semi-private/double occupancy bedrooms at this community!
Community Amenities
SOCIAL EXPERIENCES
Fully-Furnished Community Spaces
Community And Volunteer Projects
COMMUNITY AMENITIES
Complementary Washer & Dryer
Stainless Steel Appliances
OFF-STREET PARKING PERMIT*
SERVICE AMENITIES
Personalized Online Tenant Portal
PAY RENT
SUBMIT MAINTENANCE REQUESTS
Dedicated Community Manager
Common Area Housekeeping 5x/week
Stocked Household Supplies, Weekly
Coffee & Tea Refills, Weekly
*Upon request at an additional cost
Key Essentials
ROOM FURNISHINGS
PERSONAL ROOM DESIGN FURNISHING*
IN-ROOM FRIDGE (with or without freezer space)*
PRIVATE ROOM PROFESSIONAL CLEANING*
*Upon request at an additional cost
The Neighborhood
Southside is perhaps the most famous area of Berkeley, containing the section of Telegraph that leads right up to UC Berkeley at Sather Gate. Southside is still largely associated with the University and has one of the youngest demographics of any district in Berkeley, with the average Southside resident being in his or her early 20's. Telegraph Avenue is the main commercial corridor with many student-oriented stores, restaurants, and easily accessible public transportation. The Kroeber Anthropology Museum, Berkeley Museum of Modern Art and the Pacific Film Archive found in Southside are perfect places to pass time with friends and family.
Historically Rooted
Southside contains People's Park, the focus of Berkeley's protests of the late 1960s when the on-campus Free Speech Movement began moving off campus. The protest tackled big issues, such as the Vietnam War and the Arab-Israeli conflict.
Like to see one of our beautiful communities?
Schedule an in-person tour with one of our wonderful Community Team Members